Ksavi network operations
Fiber optic network management
Support for network processes
The network maintenance is an indispensable element of the telecommunication business, absorbing a significant portion of the operational expenditures of the operator. Therefore, the construction of appropriate network process management practices has become an important aspect of the analysis and optimization of the costs incurred by companies.
The network inventory system itself is insufficient to properly manage network operations. However, it constitutes a basis for the another system which by operating on network resources organises the work of a personnel on the owned network infrastructure. Ksavi Network Operations is a supplement to the Geospatial Network Inventory system in terms of network process management. From planning and design through construction to maintenance and delivery of services, the system supports an operator by streamlining processes and automating the work carried out on the network elements. In each of these processes supporting functional elements are used: customer and order management, preparation of cost estimates, workforce management, asset management, billing and reporting.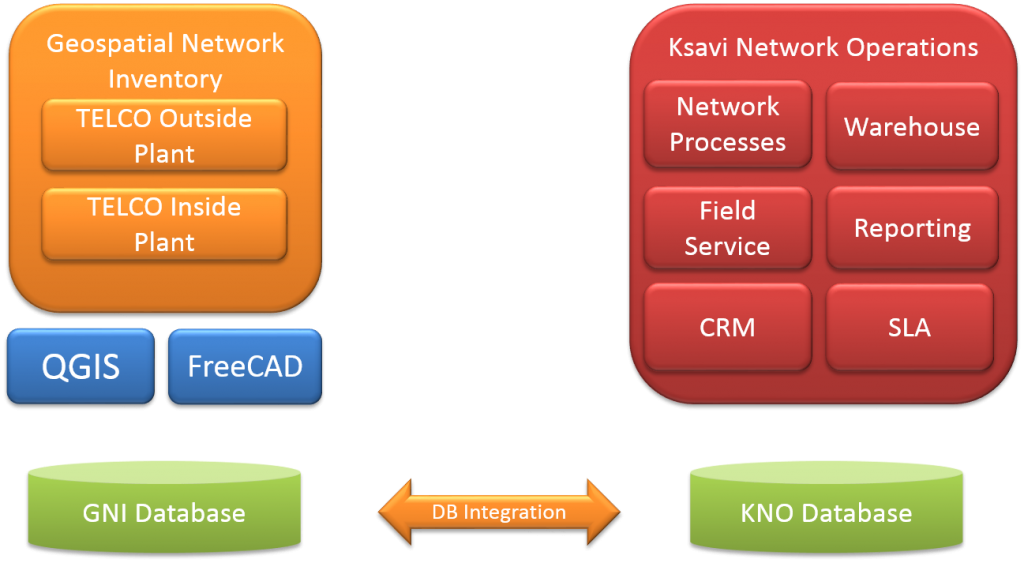 The picture above presents the model of interaction between Ksavi Network Operations and Geospatial Network Inventory. The list of the core processes supported by this solution along with a brief description is located in following sections.
Supported network processes